The Supreme Court of the United States (SCOTUS)  just issued two decisions, both by 9 -0 votes directly affecting the rights and legal remedies available to copyright owners who choose to protect their work either defensively or by bringing an action for money damages for infringement.
As we have written, lectured, screamed and cajoled for decades, the bottom line coming from both cases is that copyright owners should register their work early and all of the time, always, no exceptions. 
Timely registration avoids delays in being able to bring a lawsuit, but timely registration especially before any infringement allows an author/creator to take advantage of additional remedies, including the options of recovering statutory damages and/or attorneys' fees.
First SCOTUS decision: In Fourth Estate Public Benefit Corp. v. Wall-Street.com, the Court held that a copyright owner may not sue for infringement until the Copyright Office has ruled on its application for copyright registration and you have the Certificate of Registration in hand. Some Federal Courts permitted a party to start litigation while the registration process had been commenced but the Certificate of Registration not as yet rendered. Some Federal Courts required the issuance of the registration with the United States Copyright Office (USCO) as the "key to the courthouse". Without the registration in hand your case could and would likely be tossed. On some occasions that policy led to photographers making "expedited copyright filings" also known as "special handling" and incurring a USCO fee of about $800 to process and application in days rather than months often for the express purpose of being able to file a lawsuit ASAP.
The Supreme Court's decision has the effect of creating a single policy for all Federal Courts. The Court unanimously held that the language of Section 411(a) of the Copyright Act requires registration rather than just the submission of an application for registration. SCOTUS recognized that the ruling could/would delay a plaintiff's ability to file suit for infringement and possibly result in the Copyright Act's three-year statute of limitations expiring if the copyright owner waited too long before obtaining a registration, but those concerns didn't affect the Court's interpretation of Section 411 – that an actual registration must have been issued relative to the work in order to file suit. 
Second SCOTUS decision: In the nightcap of the high court's double header – Rimini Street, Inc. v. Oracle – the Supremes held that the prevailing party in a copyright infringement case is entitled to only the regular set of taxable costs enumerated in the federal code, in addition to damages. So if you confused The DaVinci Code with the equally entertaining Federal Code and didn't read the later, no worries.  SCOTUS has read the Federal Code for you and interpreted it for use in this case and others like it.
The trial court had ordered Rimini Street, which infringed certain Oracle copyrights, to pay Oracle $12.8 million in "nontaxable costs" accrued in litigation, including fees for expert witnesses, e-discovery, and jury consulting. Typically, an award of costs to a prevailing litigant is limited to six types of expenses enumerated in the federal code.
However… Section 505 of the Copyright Act, permits/allows/empowers a trial court to award "full costs." The Supreme Court found that the word "full" in this sense works as a term of "quantity or amount," and does not expand the categories of costs, and thus the grant of $12.8 million in nontaxable costs was improper. Or in other words, it was calculated incorrectly.
What does the above legalese really mean to you, yuze and y'all?  A successful copyright infringement plaintiff is limited in the costs they can recover. You now have another reason to file your applications for registrations as early as possible. With rare exceptions If infringement occurs before your registration, you are limited to actual damages, profits, and taxable costs. If infringement occurs after your registration, copyright plaintiffs can seek and potentially recover statutory damages which may (or many not ) be greater than actual damages and attorneys' fees on top of the statutory damages.
In plain English – register everything, all of the time, as soon as possible after you have created it. As Monty Python said – "No one expects the Spanish Inquisition" and likewise no one expects their work to be ripped off. Avoid posting or using it anywhere until at least after registration and preferably after you have your registration in hand. Yes, we know that doing that if often impractical if not impossible in real life. Nevertheless, it remains the "Best Practice". Jack will not wait sometimes to get his certificate for things he wants to show more quickly, but after many, many registrations, he's confident that his registrations will be approved and he doesn't post anything online without an effective registration date and a copyright notice watermarked on his image. Like the image below from a trip to Cuba, he didn't show it on his social media feeds until he completed the registration. He'd prefer to have the certificate in hand, but this is the next best practice after the "Best Practice" that Ed hounds him about (and is correct). But sometime you have to make business decisions. At the very least, register your work before showing it anywhere.
Anecdotally, we are compelled to inform you based on legal reportage and comments made to Ed directly by attorneys present and/or participating in the 4th Estate case. It was rather clear that at least 2 members of SCOTUS were surprisingly unaware and/or unprepared for some of the rather simple, time honored, legal concepts relating to copyright law dating back to the US Constitution. No matter.  Consider yourself bound by these two rulings likely for the rest of your career…at least.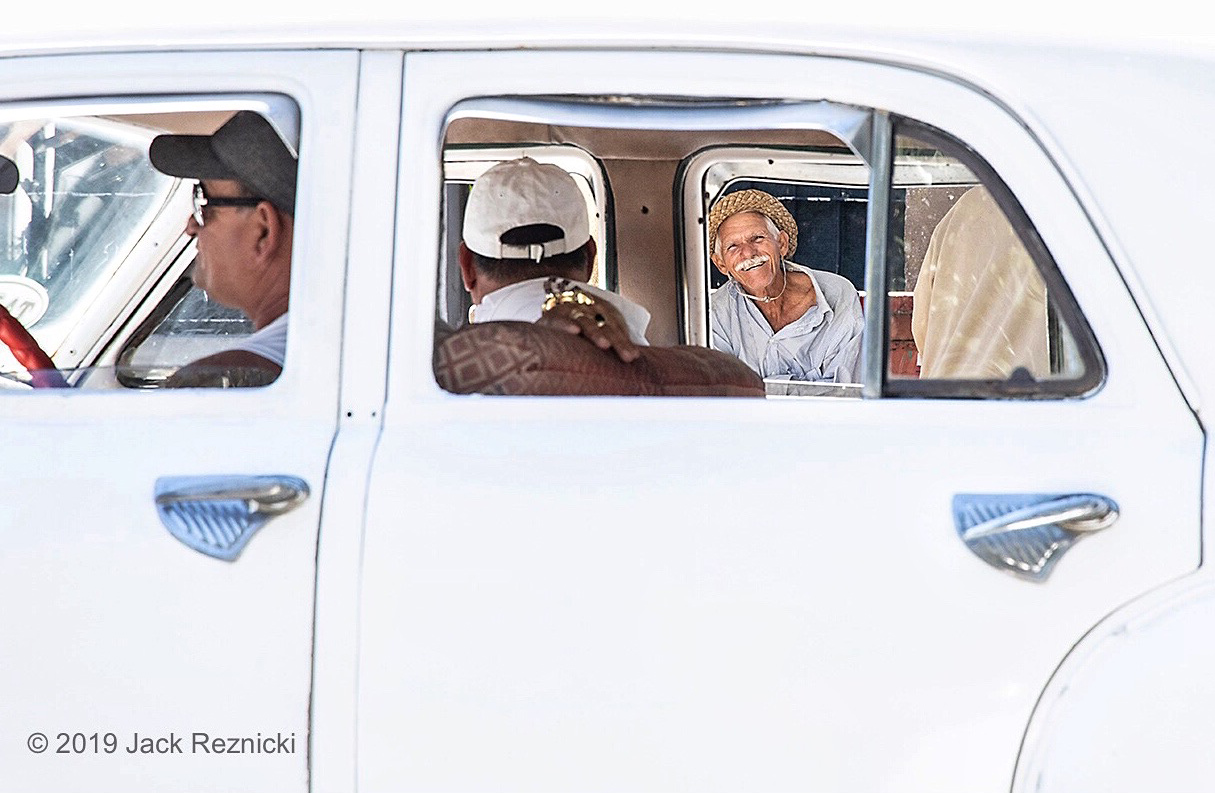 Here's the photo from Cuba that Jack wouldn't post online until he sent in his copyright registration (and watermarked the photo to boot).